Welcome Teachers!
The Environmental Leaders of Tomorrow program is an innovative environmental learning experience aimed at developing the next generation of environmental leaders in our communities.
Due to COVID-19 restrictions, this program is currently being offered under a modified virtual framework.
The program will focus on Biodiversity and the concepts of Leadership, Climate Change, and Sustainability. It will continue to be curriculum-linked and based on the program's three pillar areas of Ecological Literacy, Environmental Leadership and Community Action.
We are pleased to announce that a Schoolyard Biodiversity Grant will be offered this fall to all participating classes that are interested in further increasing the biodiversity at their school.
Classroom Action Kit
All participating classes will receive a Classroom Action Kit consisting of resources and materials to support participation in the program.
This kit will be delivered to participating schools in advance of starting the program, or when government and/or public health restrictions allow.
The kit will include:
Seedball making materials to support the class environmental action project.
A complimentary pass for all participants which is redeemable for free admission for two at select Conservation Parks in 2021.
Optional kit item: Through a partnership between Toronto and Region Conservation Authority's (TRCA) Monarch Nation program and the Bateman Foundation, we are pleased to be able to offer a class set of sketchbooks to interested classes. This optional resource can be used at various points throughout the program as a tool to enhance and enrich your students' connection with nature. Teachers will have the opportunity to include this resource in their Classroom Action Kit at the start of the program.
PLEASE NOTE: Several digital resources will be required to participate in the program. Get links to these resources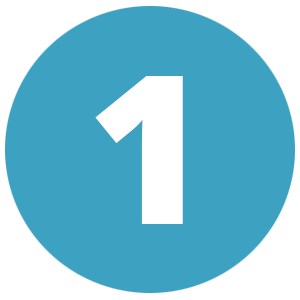 PHASE 1: Virtual TRCA-led Program
This interactive virtual program led by TRCA educators will introduce students to the concept of leadership and engagement as it relates to human impacts on the environment. Students will explore the actions they can take in their everyday lives to become more sustainable, and will choose and commit to changing one habit through a personal eco-pledge (60-minute program).
RESOURCES:
Video: Solutions for Climate Action   •   Video: A Taste of Nature from Albion Hills Field Centre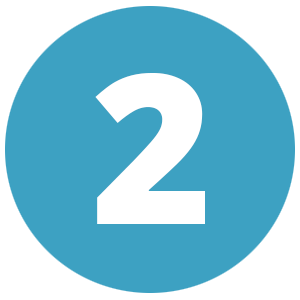 PHASE 2: Teacher led Activities (Eco-pitch Challenge and Nature Sit Spot Activity)
Following the Phase 1 program, students will team up and use their leadership and collaboration skills to create a unique "pitch" for their shared sustainability action. Teams will use their pitch to inspire their fellow classmates, each other, and themselves through knowledge gained and positive team support (60-minute activity).
Students will also be provided with an opportunity to discover local biodiversity and deepen their connection with nature and the environment by taking part in a short nature "sit spot" activity* (five to 20-minute activity depending on the time available).
* For the greatest impact, this activity can be repeated throughout the two-week program. Sketchbooks can also be used during this activity to enhance the nature connection experience.
RESOURCES:
Educator Resource: Phase 2 Activities   •   Student Eco-pledge Sign-up Sheet   •   Student Eco-pledge and Sit Spot Tracking Sheet   •   Eco-pitch Challenge Team Worksheet  •   Educator Resource: Nature Sketching (Optional)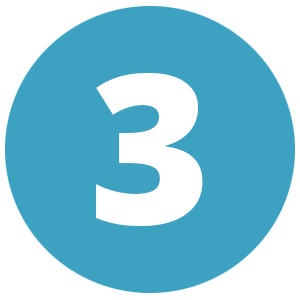 PHASE 3: Virtual TRCA-led Program
During this follow-up program, TRCA educators will connect with the class virtually to celebrate their eco-pledge journey, hear about their team eco-pitches, and consider the connections between personal actions, biodiversity, nature, and the environment (40-minute program).
Other possibilities following the program: If schools open and we are able to deliver Classroom Action Kits, and if time permits, students will have the opportunity to increase biodiversity in their schoolyard and continue to experience nature by creating habitat for the Monarch butterfly, a local species at risk. Using the kit and materials provided, students will have fun making and "planting" milkweed seedballs in their schoolyard or at home. For those classes wishing to further enhance schoolyard biodiversity, a $350 grant is available for participating schools.
RESOURCES:
How to Video: Seedball Making   •   Educator Resource: Seedball Activity
Schoolyard Biodiversity Grant
Toronto and Region Conservation Authority(TRCA) is pleased to offer a Schoolyard Biodiversity Grant to classes participating in the Environmental Leaders of Tomorrow program from Dufferin-Peel Catholic District School Board (DPCDSB) and Peel District School Board (PDSB).
The grant provides funding up to $350 (excluding HST) for projects that protect or improve biodiversity in the schoolyard. Follow the link for full details and to access the application.
Teacher feedback is valuable and will help us improve the program for other classes and report impact to our funders. An online survey will be sent to participating teachers by email once your class has finished all three phases of the program.
The survey should only take a few minutes to complete and is an important part of concluding the program.
Thank you in advance for your time and contribution.