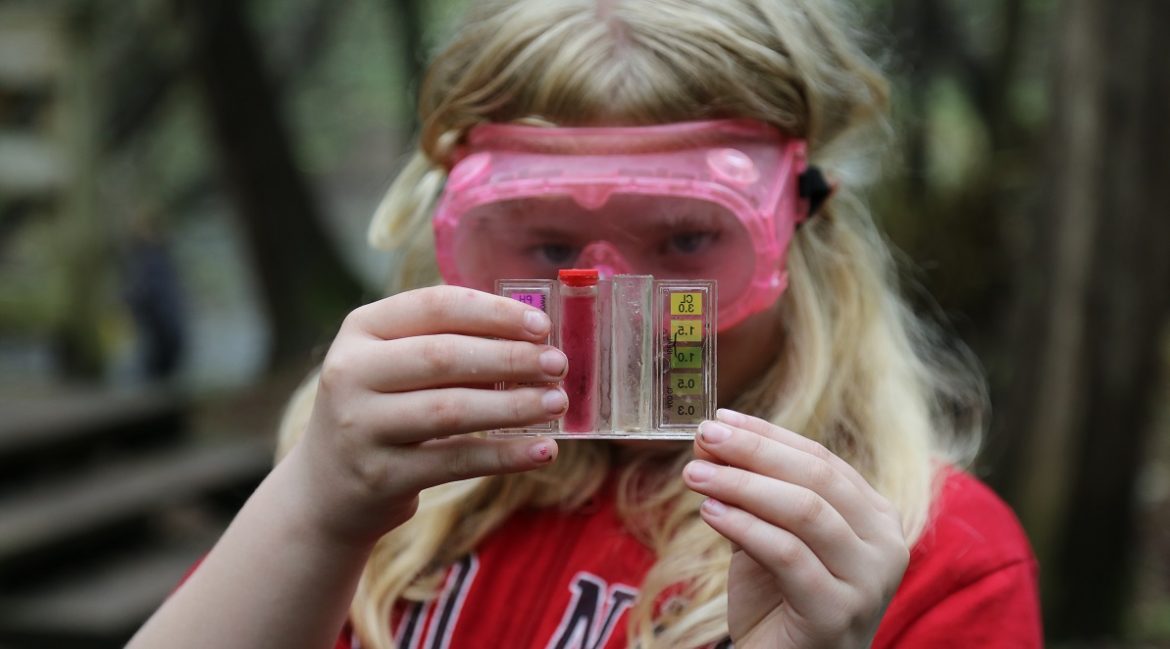 The newly released 2015 year-in-review report from Environmental Leaders of Tomorrow shows that this innovative program is making real headway when it comes to helping young people commit to reducing their ecological impact.
More than 3,000 grade 6 students across the Ontario took part in the program last year — and of those, some 76% succeeded in decreasing their personal environmental impact.
Managed  by Toronto and Region Conservation Authority (TRCA) through the Living City Foundation, Environmental Leaders of Tomorrow uses science-based programming, outdoor recreation and team-building activities to help students connect to nature and develop the skills to take environmental action in their homes, schools and communities.
In the course of 2015, the program engaged 121 grade 6 classes from 27 communities. Of the participating teachers, 95% reported that students increased their awareness of environmental issues — and 76% said that student participation in ecological initiatives increased as a result.