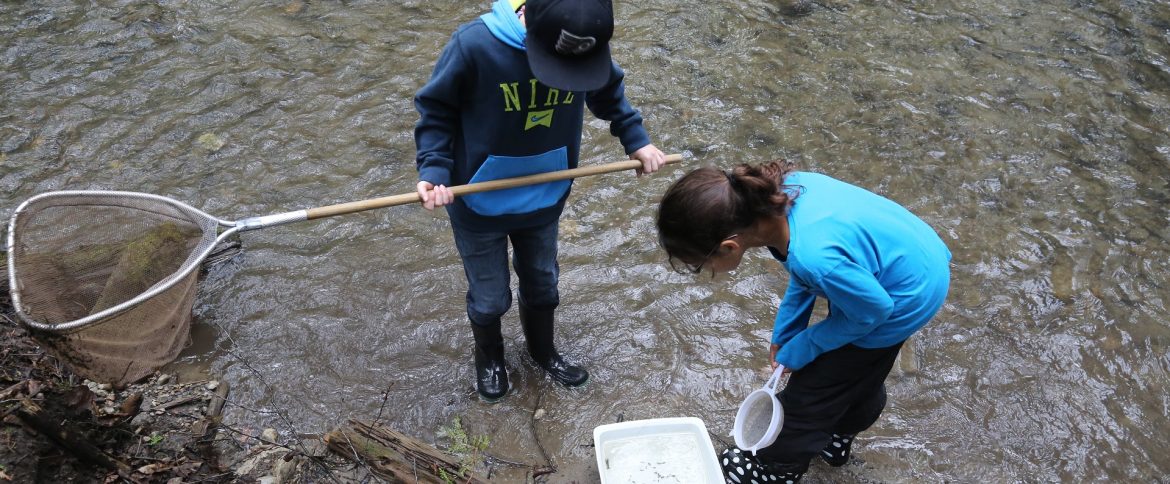 We were delighted to come across this story about the Environmental Leaders of Tomorrow program in The Parkhill Gazette, a local newspaper in North Middlesex, Ontario.
The article describes the adventures of some Grade 6 students from PE McGibbon Public School in Sarnia, who spent three days catching pond critters and learning about the environment at Camp Sylvan.
It's a great window onto our program, which gives city kids a chance to experience nature firsthand, and encourages them to step up and become community co-leaders.
An excerpt from the article:
"It reaches the kids who don't necessarily respond to classroom learning," says Heather Parnham, one of the teachers from PE McGibbon. She added that all of the students benefit, especially since they may not have had an outdoor experience otherwise. "For a lot of students, this is their first time camping."

Another teacher, Tien Ngo agrees. "When the kids come back from this, they come back changed. The staff and facilities are amazing. They really understand the kids."